"They Go Together So Nicely!"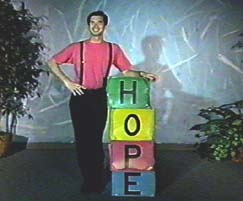 "Skits On A Theme" are a group of skits that fit together to make a thematic statement. 
Each of these  Skits On A Theme begins with a narrative designed to tie together these skits with segues that bring each skit into the narrative. Each one of these skits can stand alone, but together they combine into one storyline lasting 30-45 minutes. Different casts can perform different skits, or one ensemble cast can perform all of them.
These skits set up the pastor for a sermon on the central topic of the skits. These Skits On A Theme create an evening at the theater, hosted by your drama ministry. A vibrant theater outreach program serves as a magnet to attract your community to your church campus, where they will return to hear the Good News of Jesus Christ.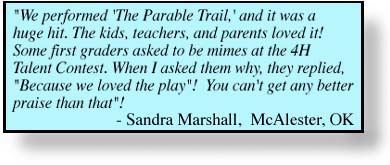 .
The Power of Agape Love
This third skit of four expounds on the "Four Loves" by portraying the quality of agape love practiced over a lifetime. The continuous cast has become senior citizens, and each one is more eager to help the other than to meet his own needs. (This skit can also stand alone.)
.
Click on the title of the script to view a detailed description, and download the

FREE

script.