Mind Your "P's" and "Q's" With The Senior Pastor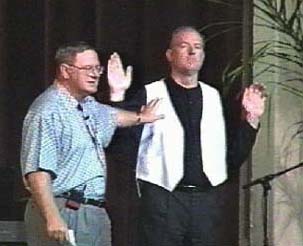 The role of the Christian drama used for a sermon illustration is to support the pastor's sermon. In doing so, you have to be careful to submit to his ideas. If he is comfortable with the drama, he will welcome its use more frequently.
Here are a few "P's and Q's," and other valuable guidelines to make sure the Christian drama script and the sermon work together as one message.
Mind Your "P's" With The Pastor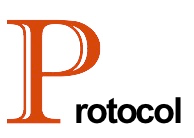 l. Submission is a principle of scripture; drama submits to the needs of the sermon 100% of the time! No surprises! Have the script approved by the pastor. Show the pastor a complete "run-through" one week before the performance.
2. Provide a "cheat sheet," with a floor plan, sequence of events, key lines and cues, to be placed in the pastor's Bible.
3. Rehearse with the pastor; his comfort is essential!
4. If you have multiple services, check with the pastor after the first performance, for any changes he would like made.
5. Plan key scriptures for sermons three months in advance.
Mind Your "Q's" With The Pastor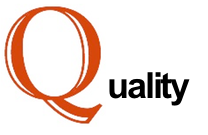 1. Use simple forms of scripts and work toward more complex. 
Begin with "Drama Monologues," and work up to "Skits." 
2. Guard against the "secular" compromising the "sacred." 
Rotate dramatic forms sparingly; don't perform every week. Carefully edit vocabulary, dress, innuendo, slang, etc. 
3. Use "low-impact" sets, costumes, and lighting; not too showy! 
"Entertainment expectation," on the part of the audience, can quickly creep into the service. Don't clutter the stage, it upsets the musicians, and worship leaders! 
4. Be aware of the visual learners. 
Use film clips, news clips, or interviews for sermon introductions. Through the TV, film, and computer media, the world captures the imagination. The church must also! 
5. Brainstorm the "application" of the sermon together. 
The dramatist's job is to physicalize the sermon's application. Seek to apply Biblical concepts to solve real-life problems. 
6. Integrate the sermon and the drama. 
Let the pastor decide when he wants the drama to be performed, and how it will be used. The three options are:
"Pre-sermon preparation"- the drama sets up the question; the sermon answers it 
"Mid-sermon illustration"- the pastor sets up the conflict; the drama illustrates it 
"Post-sermon application"- the drama illustrates the pastor's sermon points
The Senior Pastor and the Dramatist: A Complimentary Team
1. Use quality scripts! Weak dramatic content, compromises the sermon. Drama serves the sermon, not visa versa. The integrity and reputation of the church, and pastor is at stake. People must feel "safe" to bring their friends. 
2. Use quality performers! Never patronize weak talent. The "regulars" may not be good enough. Use talented members church-wide on a rotating basis. Rehearse after services to accommodate busy schedules. This is a public ministry; use gifted actors.