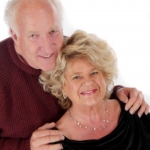 As curriculum and script authors, we believe that our personal relationships with Jesus Christ have a significant effect on our writing, and ultimately on the curriculum or script's potential impact on the spiritual development of the people who are exposed to it.
It is the awareness of our spiritual responsibility that drives us to our knees when we write. The warnings about the responsibilities of teaching in James 3:1 balance the command in Matthew 28: 19, 20 to go and spread the Gospel to all people. Our personal relationships with Jesus must be growing, fruitful, and rooted in God's Word if we are to be useful to God. To this we commit ourselves!
The following statements are basic beliefs which must rest on the foundation established in the above paragraph. We draw these beliefs from God's inspired scriptures alone. We do not attempt to further any denominational stand. We have always believed that when Jesus said, "…for the Kingdom of Heaven belongs to such as these (the children)," that He was referring to many childlike qualities such as innocence, honesty, and simplicity in "theology." We believe that denominational differences wash away at the child level. Whether we are writing for children, or adults, we must write the simple truths of the Gospel and leave the man-made doctrines for a later time. Our scripts and curriculum have been used in most of the major denominations without any disagreements. We encourage each denomination to adapt our scripts and curriculum (if needed) if they so desire.
In Christ,
Steve & Cora Alley
.
We believe…
that the God of Abraham Isaac and Jacob created the Earth and space as recorded in the book of Genesis, and that the creation of Man and Woman brought Him deep pleasure.
We believe…
that God permitted humans to have freedom of choice, and that freedom was used unwisely to disobey God's commands both in the Garden and still to this day.
We believe…
it is the result of our choice to disobey God that separates us from God as Adam and Eve's choice forced God to send them out of the Garden.
We believe…
God tried for thousands of years to bring humans "back to the Garden" by telling them how to live, and pleading with them. When the world was filled with ungodly life, God decided to start over. He chose Noah's family to start the new world on the right direction.
We believe…
God saw that the only way for mankind and God to reunite, as in the Garden, was for God to provide a savior for us. This He did by becoming a man Himself (Jesus of Nazareth) and then dying as a payment for our sins. Jesus' death made it possible for our sins to be forgiven by God and for us to be once again united with God.
We believe…
Jesus rose from the dead. He came back to life to prove to us that He was able to offer all those who believe in Him eternal life.
We believe…
the presence and power of the Holy Spirit was a gift given to us by Jesus when He went back to Heaven. He promised us that He would never leave us, and that His Holy Spirit would help us remember all He taught us and guide us in our daily lifestyle choices. The Holy Spirit also gives us the power to tell others about what Jesus did.
We believe…
salvation is not earned by good behavior or great deeds. Salvation is a gift given to those who are sorry for their sinful choices and who believe Jesus is the savior they need. It is one's faith that God recognizes.
We believe…
Jesus told those who wanted to follow Him (and later be called "Christians") that they must be baptized as a sign of their dedication to His teachings. To become a Christian, one must have faith and make a public statement of that faith. Baptism begins a lifelong process of taking a stand for Jesus and being a "light to a dark world." If one doesn't desire to be baptized as Jesus taught, it might indicate a lack of commitment to be a disciple. Conversely, if one simply carries out the act of baptism without any faith or commitment to Jesus, there might also be a questionable spiritual condition.
We believe…
Jesus told His followers to "Go and make disciples of all the nations" until He returns. It is the life-job of every believer to spread the Gospel. Everything I do must be focused on that goal.
We believe…
Jesus is returning again. This return will be a powerful judgment of the world's actions. There are many denominational/doctrinal differences on the timing of this return. I believe that He is coming, and if I should go through a tribulation period He will care for my needs. The focus is on the hope of His return and ultimate reward for our faithfulness.