Frequently Asked Questions About InkSpirations Scripts
Here are some general questions that I have been asked about InkSpirations scripts, in the past.
I hope your question is found here, and that the answer given helps. If you don't find your question here, send your question to me via the "Comment" box after the list of FAQ questions/answers. As soon as I receive your question, I'll respond via email.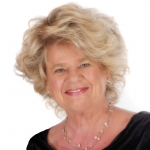 1. Have these skits and plays been "tested" at an actual church or school?
Yes! Each skit or play has been performed before a "live" audience. You can trust that the "bugs" have been worked out of InkSpirations scripts, and what you find on this site is the product of rehearsals, performances, rewrites, and edits.
2. Do these skits and plays reflect any specific doctrinal, theological, or church ""brand"?
InkSpirations scripts are nondenominational. Click here to read our statement of faith.
3. You have many different kinds of drama on this web site. Do you have a short definition of the various kinds to help me understand how they differ?
Yes. I have seventeen categories of dramatic literature on the InkSpirations web site, as well as four more creative ideas for sermon and drama integration, for a total of twenty-one ways to bring Christian storytelling onto the your church stage. Click here to read a brief description of the InkSpirations dramatic categories.
4. How are the scripts downloaded, and when?
After you complete your purchase, and your credit card has been approved, you will be given a link to the downloadable script. One click on that link, and you can save the file to your computer.
5. What happens if I have trouble with the downloaded script? Can I have one emailed to me?
Yes, simply email us, telling us your order confirmation number, and we''ll email the script to you. Go to our "Contact Us" page to find our contact information. 
6. How many copies of the scripts can I make?
You may make as many copies of the scripts as there are players in the skits or plays, plus five more for your technicians and the director. You may not make copies for other churches or organizations.
7. If I want to perform the scripts I've purchased again at a later time, am I permitted to do so?
Yes! Once you pay for the script, it is yours to use again, but only at the site for which you originally purchased the scripts.
8. Can I send copies of the scripts I've purchased to my friends at other churches?
No! That would be illegal and an infringement of copyright. These scripts are not to be transferred in print or electronically.
9. Can I change the gender of the scripted cast to suit my specific cast members?
Yes. You may make gender changes to suit the needs of your cast.
10. Can I change the content of a script to suit my particular audience, if needed?
Yes. You may make minor changes that do not alter the theme or style of the script.
11. Can these scripts be used at camps or other settings?
Yes! These scripts use minimal sets and little or no technical specifications. Many of them were especially developed for outdoor settings.
12. We're a small church. What category of scripts would be easiest for us?
Many of the scripts are ideal for two or three players. All the various categories of drama in the InkSpirations library have pieces suited to small churches. Browse the InkSpirations library and read the descriptions; you will be delighted with your many options.
13. I've written some scripts myself. Will you read them, and give me some ideas?
Unfortunately, I have so many demands on my time, and I am not able to edit and respond to the work of others. I recommend that you send your work to some of the Christian publishers who specialize in dramatic literature. May God bless your efforts. The world needs more Christians with good stories to tell. Keep writing!
14. What is your formal training? How did you write all these scripts?
I began writing skits when I was 14 years old at Girl Scout camp. I wrote those ridiculous campfire skits that made the counselors howl. One skit led to another, and I ended up working my way through college as the "Director of Children's Theater," for the city recreation department in Corona, CA. One play led to another, and soon I finished my Bachelor's Degree in Theater and English, then I completed my Elementary and Secondary Teaching Credentials, and began my career as a drama teacher at Tuffree Middle School in Placentia, CA. Three years later, I completed my Master's Degree in Education, followed by the Master's Degree in Theater, with a specialization in script-writing. I also graduated from the Scriptwriting Institute in Hollywood, CA, where I learned the fine art of writing movie scripts. In 1974, I began my lifelong ministry as Professor of Theater Arts and Literature at Hope International University in Fullerton, CA, where it has been my privilege to inspire and equip new generations of dramatic writers to "tell the old, old, story," through the cutting-edge lens of their culture.
15. I really want to use drama at my church, but I'm just learning. Will you help me? ……
Yes!

First, find the people who are animated and confident. Believe me; they can act.
Second, select a simple skit from the InkSpirations library of over 120 selections.
Third, link up with your senior pastor and design a "storytelling moment" together. Click here to explore the category of InkSpirations scripts called, "Skermons," and read the information on that page.
Fourth, rehearse the simple skit you've chosen with the actors and technicians, so that it is as smooth as you can make it.
Fifth, place an ad for a "New Drama Ministry" in your church bulletin on the same day as you perform your skit.
Sixth, place an "interest table" at the entrance, with sign-up cards and flyers about your new ministry; warn them that they will have to audition, and describe what you want them to do. Usually a song, dance, dramatic and comic monologue is enough. They must audition; you wouldn't have a soloist who couldn't carry a tune!
Seventh, call all the people in for an "audition."
Eighth, use people with different skills to do different kinds of drama. Some are great "choral readers," others are great for "mime," (especially if they have studied dance or can't memorize!) Others are great for skits, others are better in "reader's theater."
Ninth, pace your rehearsals and cast members. Don't rehearse with the same crowd every week. Don't think every actor can do everything. Temporarily "retire" your performers after each performance; then, call them when you need their particular talent again. With this approach, the whole church becomes your "drama team," and you only use them a few times a year. Nobody "burns out."
Tenth, rehearse only a week or so before you are on, and rehearse on Sunday, before or after the church service, when they are there anyway. Don't call people out midweek! If you do, you will "kill" your cast.
Finally, have fun with your cast and crew. Fellowship together apart from rehearsals or performances!
16. What can I do if my pastor doesn't want to use drama in his sermons?
Always work in submission to your pastor. Never become an adversary. Start small, with an "oral interpretation," or a "choral reading," of scripture, then slowly add a "monologue," once he learns to trust you. Remember, he is responsible for delivering the Word of God, to your congregation, and it could be that he is afraid drama will turn it into a variety show. Use respect in every encounter with him. Click here to read an article I've written entitled, "Mind your P's and Q's With the Senior Pastor."
17. How do the sermon and the drama work together? ……
The drama works together with the sermon in the following three ways:
Pre-sermon preparation – the drama sets up the question; the sermon answers it
Mid-sermon illustration – the pastor sets up the conflict; the drama illustrates it
Post-sermon application – the drama illustrates the pastor's sermon points
The dramatist and the pastor can make a powerful storytelling team. For more information on integrating the sermon and dramas, click here to explore the category of InkSpirations scripts called, "Skermons."  The "Skermon" category is not the only category where the skit "sets up," "illustrates," or "applies" the pastor's message; all the scripts in the various InkSpirations categories will do that. It all depends on how the pastor decides to use the drama. Browse through the descriptions of the InkSpirations categories with your pastor. Select scripts with which he is comfortable. As your pastor becomes more comfortable integrating drama, you will be able to use more complex scripts.
18. When we perform these scripts, do we have to credit you as the author in the program?
Yes. If you produce a program, please print the words, "by Cora Alley, christianskitsource.com" in at lease 14 point type on the front cover.
19. Can we sell DVDs of our performance of your material?
Yes, but only by special permission secured from InkSpirations. Please contact us for such an arrangement. This involves a small royalty. To sell these without permission would constitute an infringement of copyright. You may make "keepsake" videos for your cast and crew at no cost.
20. Do we have to have the technical equipment your skits call for in order to do them?
No. The special lighting and sound specifications are ideal if your facility has all those "bells and whistles"; however, most churches don't, so improvise and skip the "special effects." The only indispensable ingredient in church drama is you! Yes, you are key to the success of drama in your church. If you care, then God is there! The rest, is only show business.
21. What is your refund policy?
All sales are final, there are no refunds. Since all of the scripts are electronic, we cannot give a refund for scripts already downloaded. The purchase of a DVD is also not refundable. If, though, your DVD is faulty, or your electronic script failed to download, we can replace the DVD, resend the electronic script, or refund those purchases ONLY.
If you didn't find your question in this list, please email it to me. I will respond to your question as soon as I can. You can find my email on our "Contact Us" page. 
May God bless you as you tell His story dramatically!